Check out the paintings in the shop, on Instagram, and in my portfolio. We can start a conversation about why you are drawn to each one and discuss what kind of painting you want. Fill out the inquiry form and I will send you the price chart.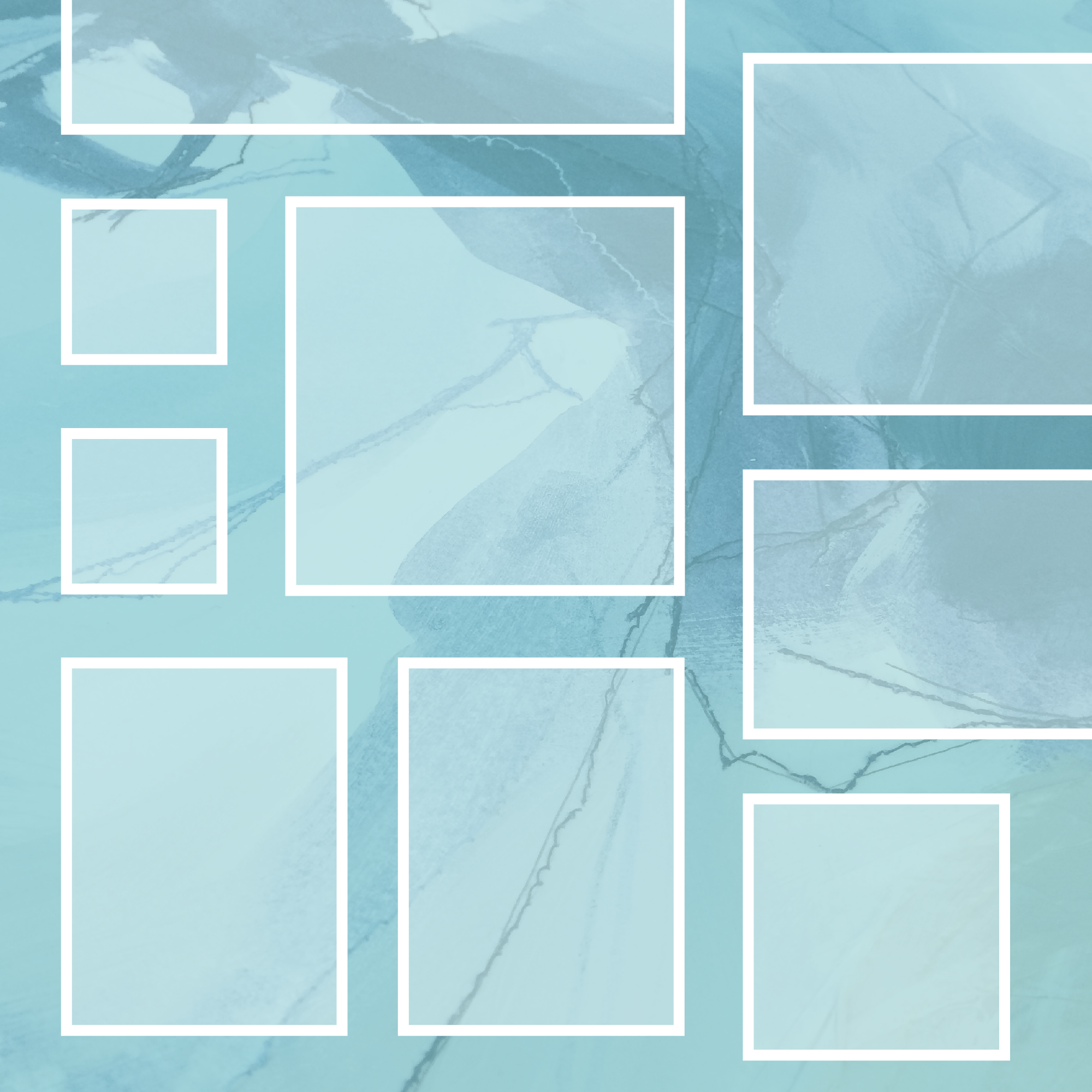 Pick from landscape, portrait, or square format in a variety of sizes to suit your space. I will create a custom listing for you on my site and after you pay the downpayment, I will get started on your custom painting.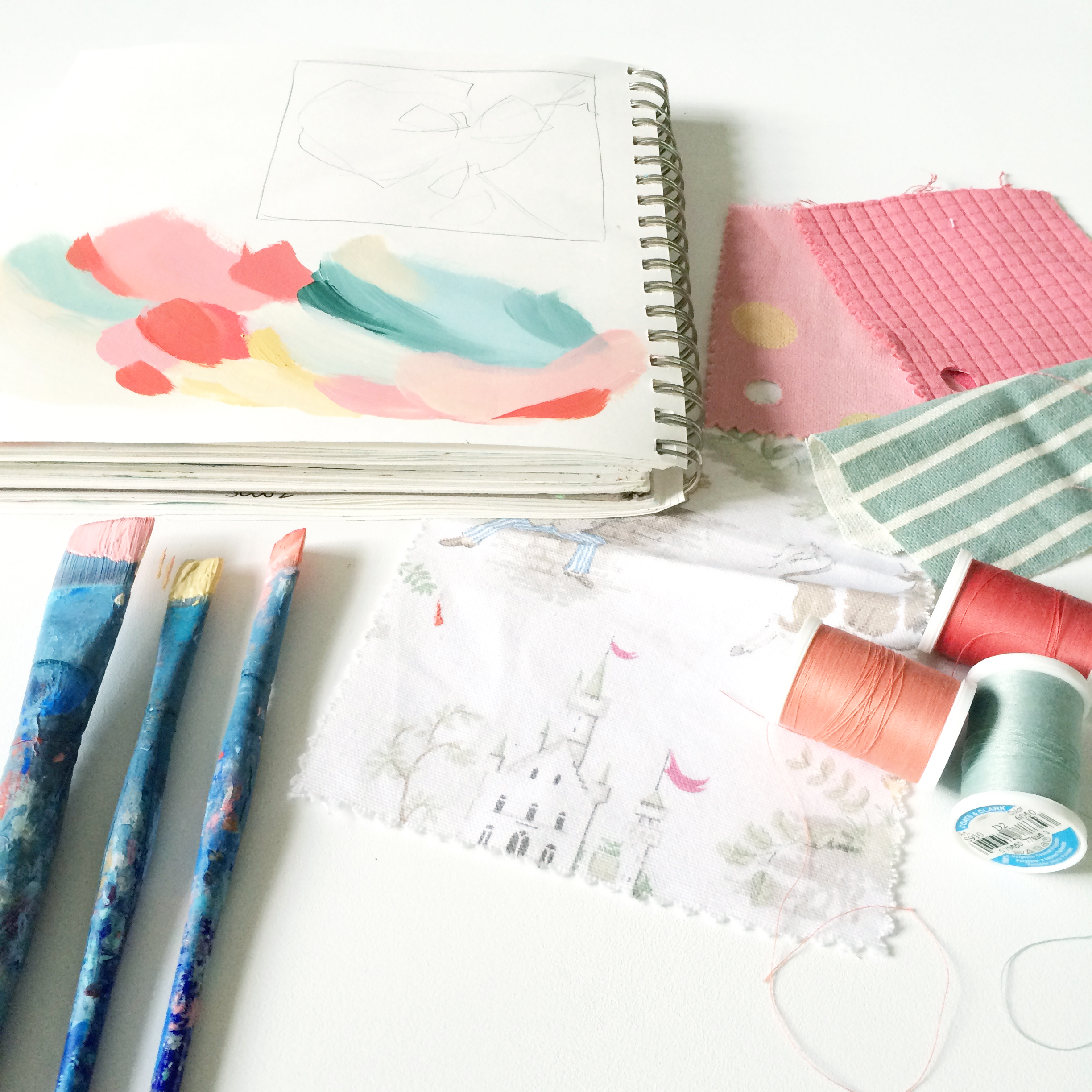 3. Choose Your Color Scheme
Share your photos, fabric swatches and inspiration ideas with me and Ill create a sketch so you can envision your final painting, including colors and composition. I can even mail it to you so you can see the color scheme in your space.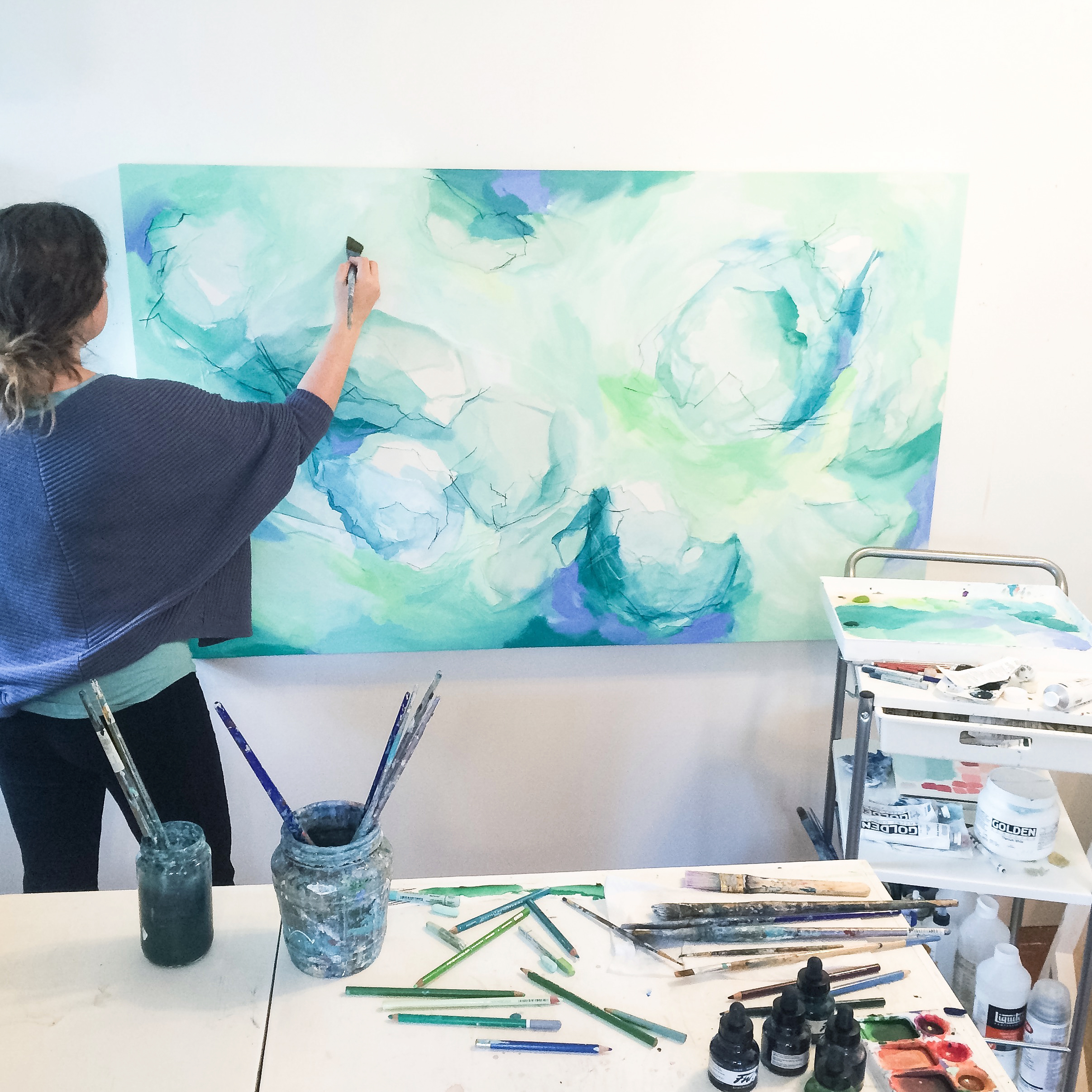 After I begin the first layers of your piece, I will send you in progress photos to make sure the color balance, composition, and direction feels right to you. I will make any necessary adjustments as I add layers to your work in progress, sending more photos as your painting evolves.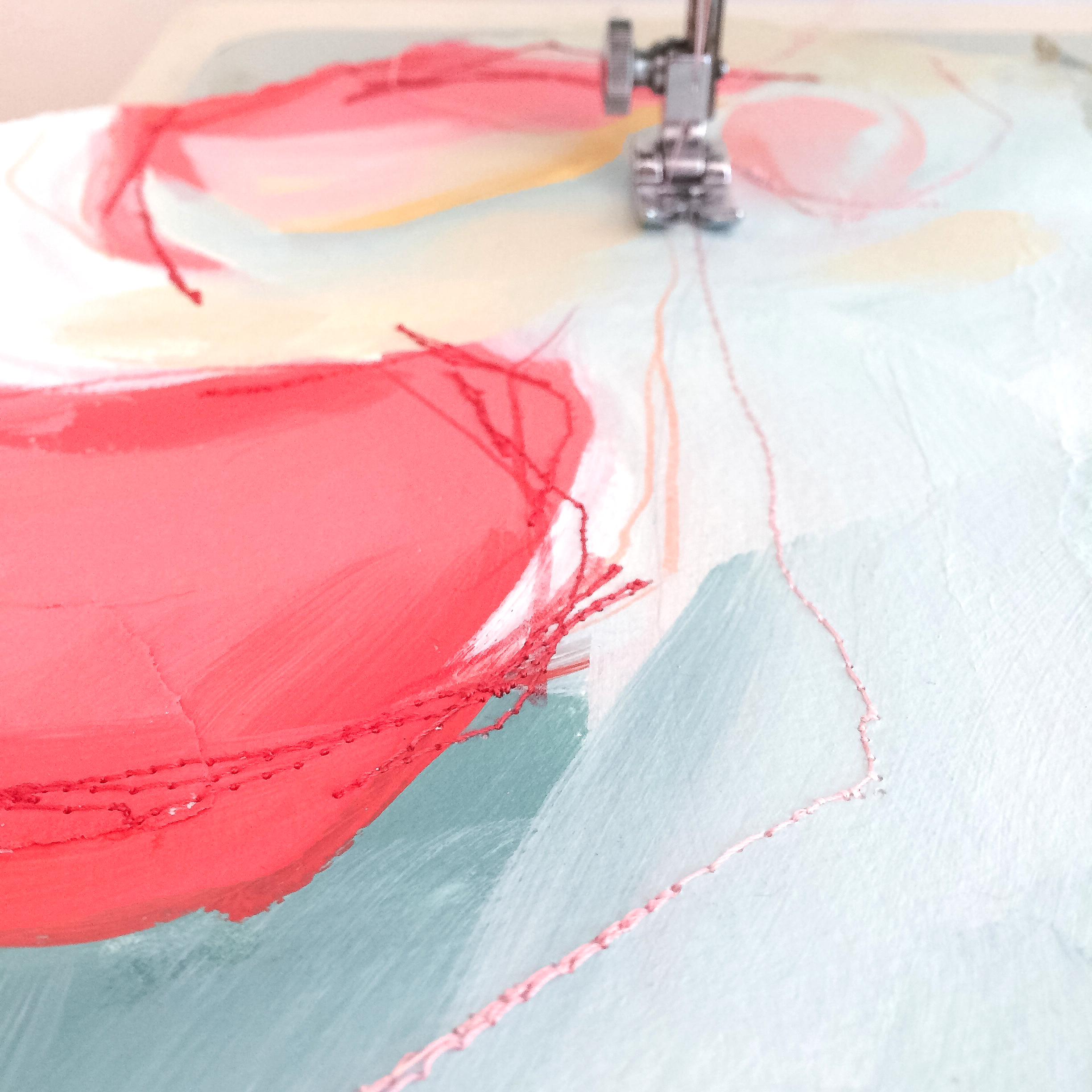 Once the color balance is just right, I will add stitching, texture, and more layers of paint. As the painting nears completion, I'll check in with you for approval. Based on your feedback, I'll add the finishing touches and send a final photo.
Once everything is finalized, you'll make your final payment and I'll arrange shipment or delivery. Yay!